Muting and Censorship Tools within Rust
As with most multiplayer online gaming we will see our fair share of the less favorable players. There are a variety of options within the game to put you in full control of what you see and hear from other players.
Please also see our Reporting Tools article to see various ways to report players and content.


First we'll start with the global Steam settings that control what comes through in-game text chat on your end.
Steam settings >> In-Game Tab >> Chat filtering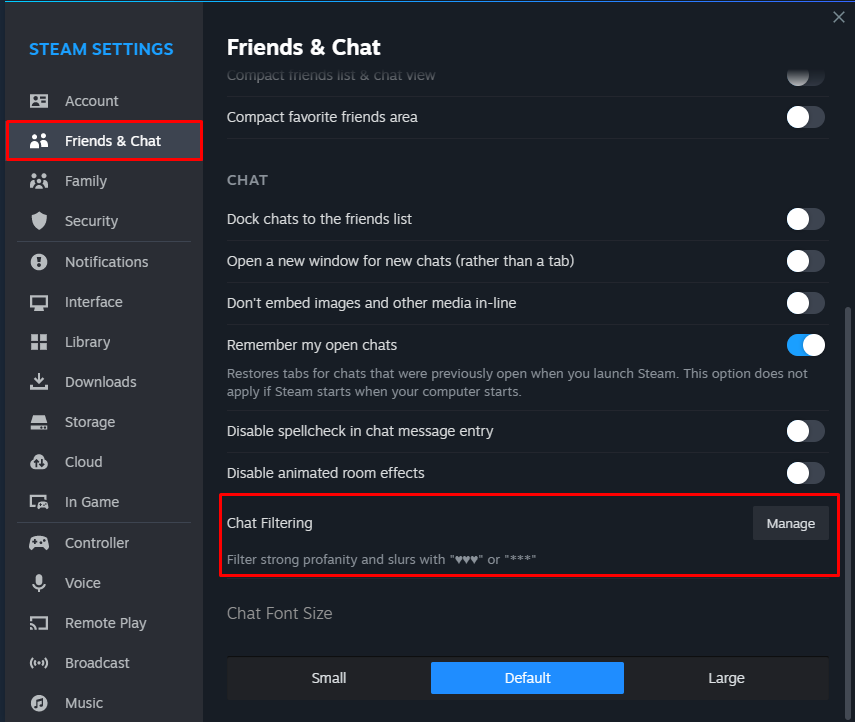 From there you can set inappropriate language preferences and word filters.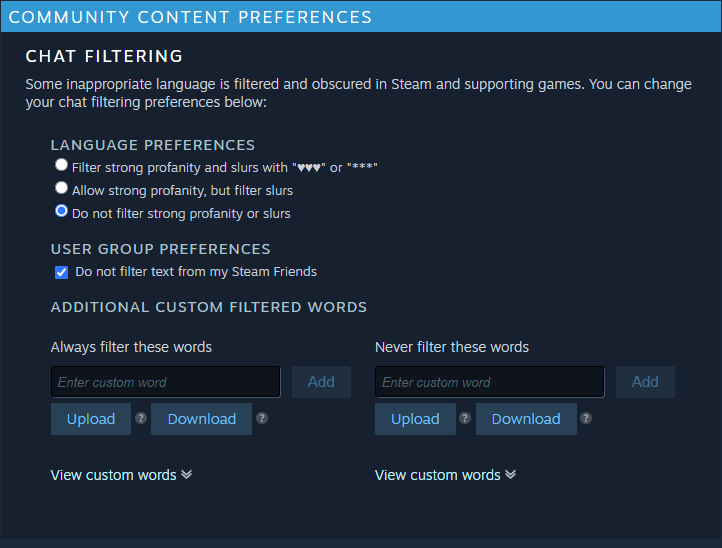 Muting other players in game.
In text chat:
Simply click on their name in chat to get an array of options (Mute/Report/Steam Profile, etc). Muting a player mutes both text AND voice.

In voice chat:
In the event they are not typing in chat you can still mute/report them via the contact card system.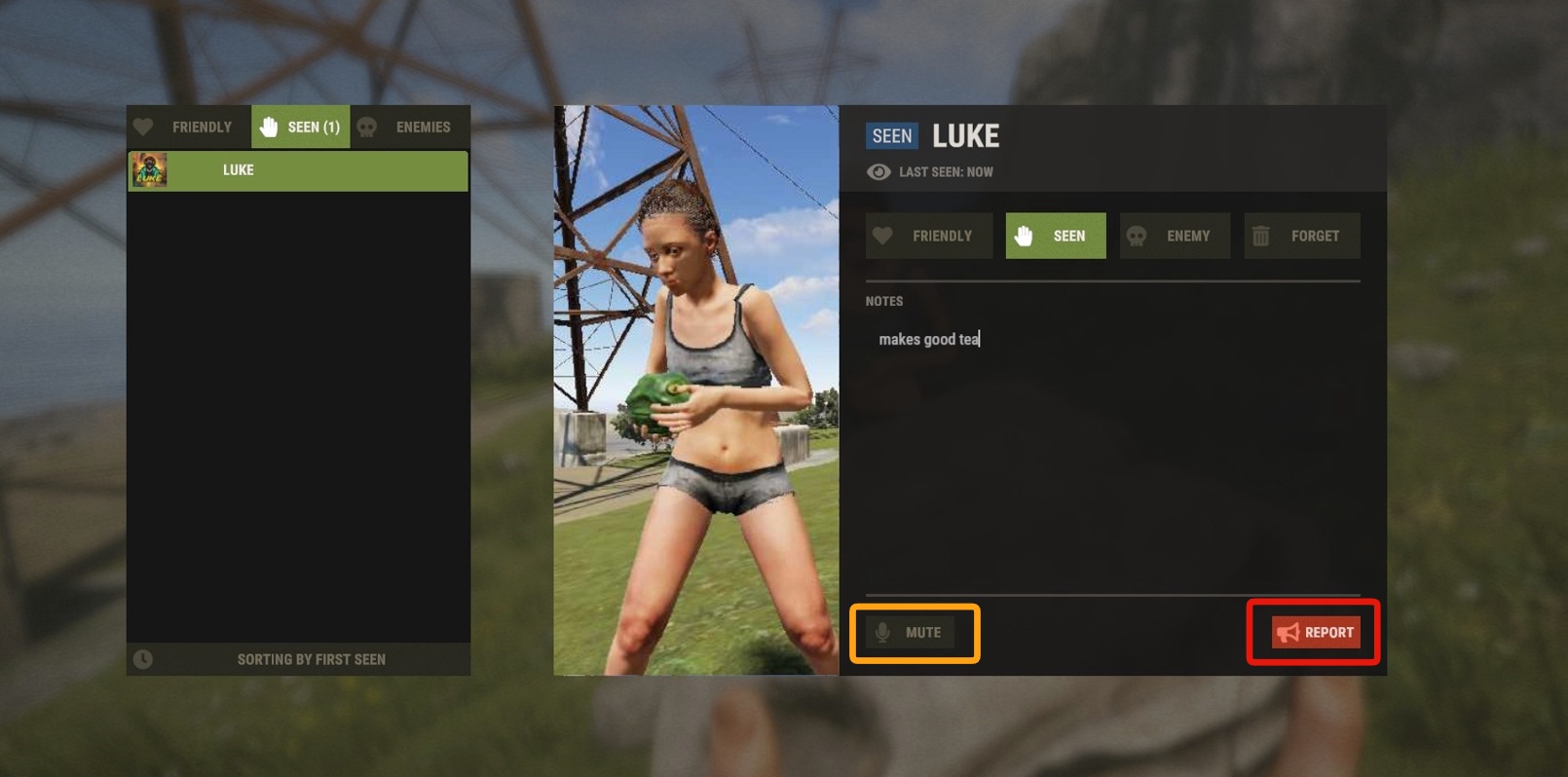 Additionally, you can also turn off nudity, signs, blood and other things that could potentially affect your gameplay under the censorship options within the game settings.

Related article: Reporting Tools