Check for loose connections:
Make sure your headset / microphone are plugged into your PC correctly.
Try unplugging and replugging in your devices and see if plugging them into a different sound port changes anything (directly into the motherboard rather than into the front of the case)
Check your Steam voice settings and devices
Hit 'Friends & Chat' in the bottom right of Steam

Hit the cog icon in the top right of the friends menu for settings

Go to 'Voice'

Check over your voice input device and levels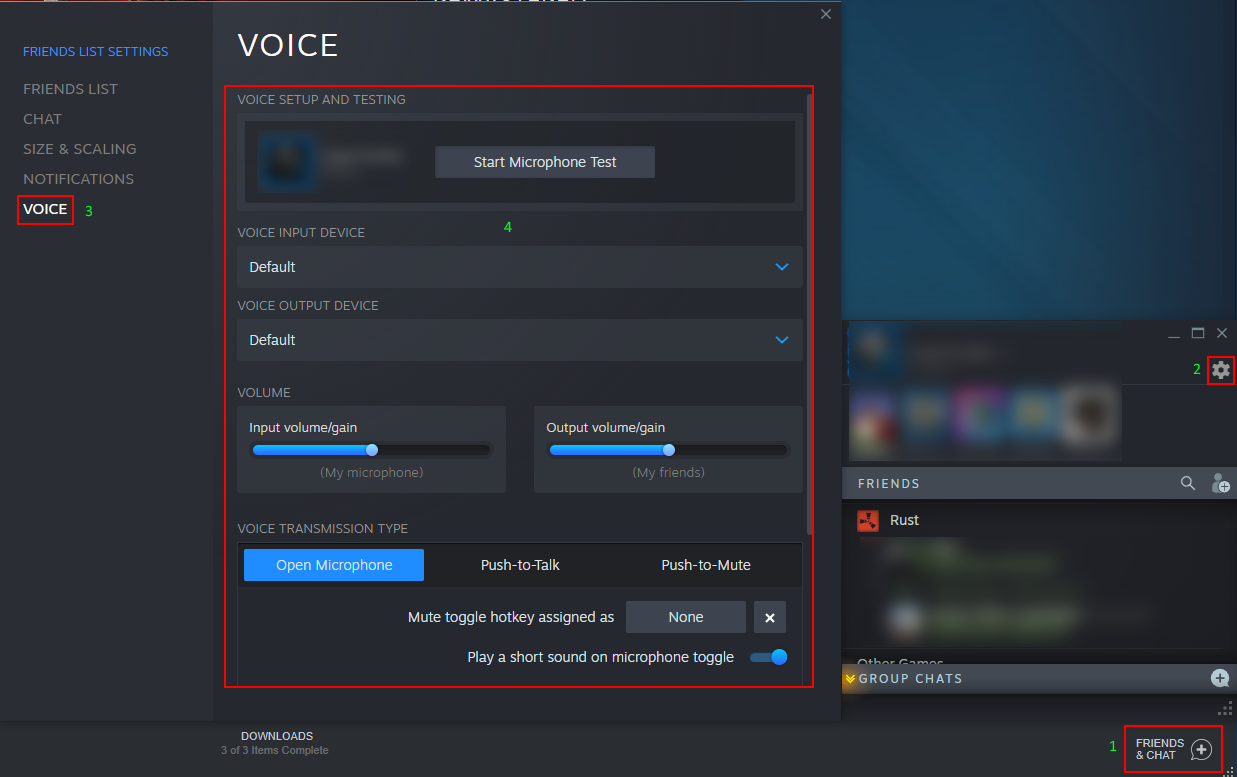 Have only 1 sound input device enabled:
Open windows control panel

Go to 'Hardware and Sound'

Go to 'Sound'

Go to 'Recording'

Make sure you only have the 1 input device you are wanting to use marked as enabled and all others disabled.
Open 'device manager' on windows and right-click all drivers under 'Sound, video and game controllers' to check for updates. Automatically check for and install any updates. If your headset / microphone has its own software check for updates there also.