Check in-game Rust sound settings:
Make sure your volume levels are at the levels you desire. Also, try changing the 'Speaker Config' option to best suit your setup.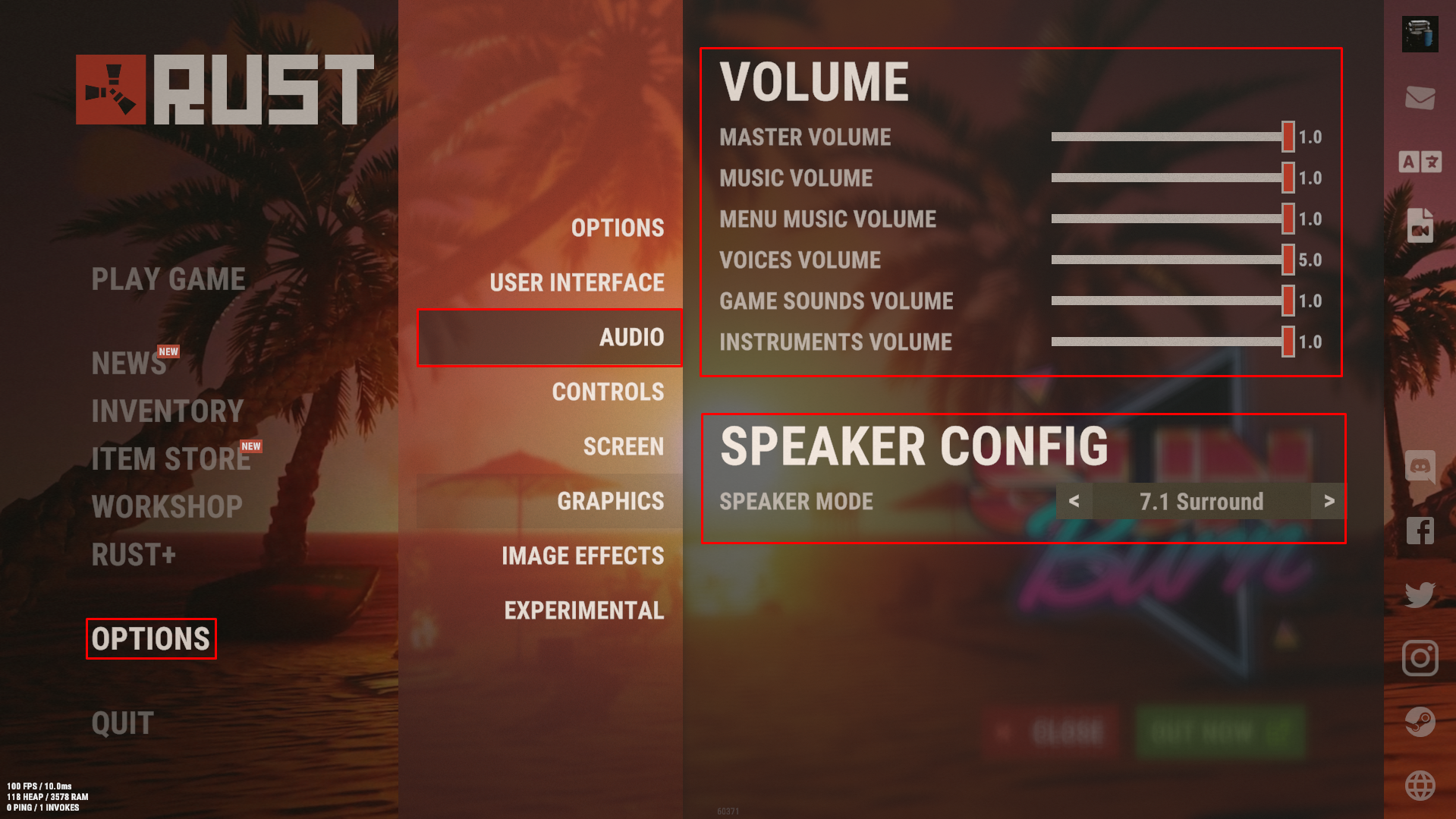 Check for loose connections:
Make sure your sound devices are plugged into your PC correctly.
Try unplugging and replugging in your devices and see if plugging them into a different sound port changes anything (directly into the motherboard rather than into the front of the case)
Make sure you're using the right playback devices:
Open windows control panel

Go to 'Hardware and Sound'

Go to 'Sound'

Go to Playback

Enable the correct playback devices you need your sound to be played back through and disable the other options.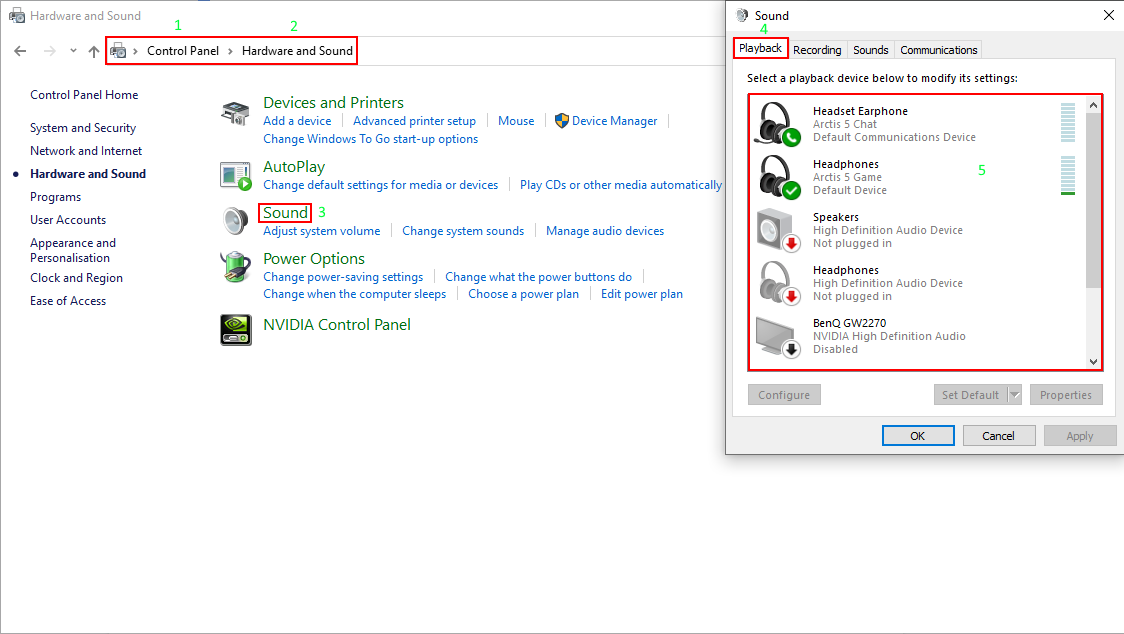 Update all sound drivers:
Open 'device manager' on windows and right-click all drivers under 'Sound, video and game controllers' to check for updates. Automatically check for and install any updates. If your sound devices have their own software check for updates there also.
Try disabling windows spatial sound:
Click the arrow on the task bar

Right-click the speaker icon

Hover over 'Spatial sound'

Hit 'Off'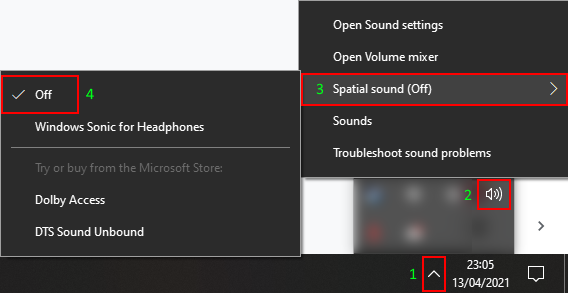 Restart the Windows Audio Service:
Hold the windows key and press R to bring up the 'run menu'

Type 'services.msc' in the search bar and hit enter

Find 'Windows audio'

Right-click 'Windows audio' and hit 'Restart'